Did you know mailboxes and posts are private property and it is up to the individual owner to maintain both the mailbox and the post? Because the postal service requires mailboxes to be clustered, most residents in Valley Lakes share their mailbox post with several other owners. Even in these cases, individual owners are responsible for the care and maintenance of these shared posts. When one or more owners share a post, they are all equally responsible for maintenance on the post and each owner is responsible for their individual mailbox.
Many mailboxes and posts throughout the community are showing their age and urgently in need of repair. The Association has notified those owners whose posts are in the worst condition, but all owners should periodically examine their mailbox and post to ensure it's in good condition.
Many owners can can make the necessary repairs themselves and no Association approval is required to replace existing posts or mailboxes. Some owners have expressed concern because they are not able to make these and in these cases the Association can arrange for repairs on your behalf and put the cost of those repairs on your bill. If you prefer to arrange this work yourself, the company the Association uses has agreed to extend a special price to all residents of Valley Lakes .
Some local resources for mailbox repair: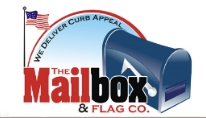 Please call Paul De Carlo at Mailbox and Flag Company at 847-566-2010 and let him know you are a Valley Lakes resident to get special prices.
Cedar posts and mailboxes
Cedar posts for single, double, triple, quad and plexes
Several mailbox colors available
If you have any questions about the responsibilities of maintaining or replacing your mailbox, please contact our office.
No Association approval is required to make these repairs or replacements, however builder supplied mailboxes and posts must be replaced with similar style and color posts / mailboxes. Black may be substituted for blue (which is not generally available anymore), but all other original colors should be retained.