Improvements, Maintenance and Repairs
It is the responsibility of the Unit Owner to maintain their property in good and sightly condition and repair.  Please refer to the Rules and Regulations for specific requirements. Note that townhome associations are responsible for exterior maintenance on townhome property. 
Architectural Review Application for all Improvements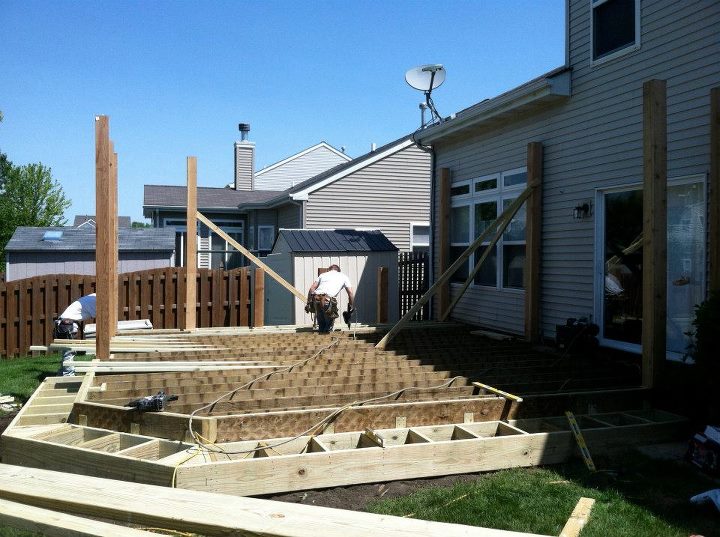 No construction or other work on new exterior building or landscaping improvements and no changes to the exterior of existing improvements may be commenced until approved by the Architectural Review Committee. This includes, but is not limited to the following type of items: Decks, Patios, Porches, Sheds, Fences, Walkways, Pathways, Sidewalks, Retaining walls, Grade changes, Tree removal, Major landscaping changes, Screen rooms, Tents, Gazebos, Awnings, Flagpoles, Swimming pools, Hot tubs, Recreational equipment, Dog runs, Sports equipment, Play sets, Lawn or yard ornaments, Statuary, Fountains, Ponds, And others
Please plan to submit ARC applications as far in advance as possible and no less than 30 days prior to the expected start date.
Note a $25.00 processing fee is required for all applications and must be submitted with the application via check or money order made payable to the Valley Lakes Community Association.
When submitting a project for review by the committee, please refer to the application for the additional information required. A plat of survey will ALWAYS be required. The signed original application and all supporting materials should be MAILED to address listed on the application packet cover page.
Download the architectural review application all-in-one packet including instructions, fence selection and reference sheets and application for improvements.
Map showing where Type A restrictions
Yellow areas are within 500 feet of Specified Roadways
Red Lots border common areas / landscape buffers etc.. and allow only Type A fencing
View Valley Lake setbacks for all structures (including patios, sheds, pools, etc..)
If you have further questions about the Design Review process refer to the governing documents or contact us. 
For questions or assistance completing the application process, please call our office or contact the ARC.
Did you know mailboxes and posts are private property and it is up to the individual owner to maintain both the mailbox and the post? Because the postal service requires mailboxes to be clustered, most residents in Valley Lakes share their mailbox post with several other owners. Even in these cases, individual owners are responsible for the care and maintenance of these shared posts. When one or more owners share a post, they are all equally responsible for maintenance on the post and each owner is responsible for their individual mailbox.
Many mailboxes and posts throughout the community are showing their age and urgently in need of repair. The Association has notified those owners whose posts are in the worst condition, but all owners should periodically examine their mailbox and post to ensure it's in good condition.
Many owners can can make the necessary repairs themselves and no Association approval is required to replace existing posts or mailboxes. Some owners have expressed concern because they are not able to make these and in these cases the Association can arrange for repairs on your behalf and put the cost of those repairs on your bill. If you prefer to arrange this work yourself, the company the Association uses has agreed to extend a special price to all residents of Valley Lakes .
Some local resources for mailbox repair: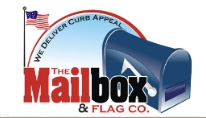 Please call Paul De Carlo at Mailbox and Flag Company at 847-566-2010 and let him know you are a Valley Lakes resident to get special prices.

Cedar posts and mailboxes
Cedar posts for single, double, triple, quad and plexes
Several mailbox colors available
If you have any questions about the responsibilities of maintaining or replacing your mailbox, please contact our office.
No Association approval is required to make these repairs or replacements, however builder supplied mailboxes and posts must be replaced with similar style and color posts / mailboxes. Black may be substituted for blue (which is not generally available anymore), but all other original colors should be retained.
Owners are NOT required to use referenced contractors, nor are the referenced contractors endorsed by they association, they are simply provided as a courtesy suggestion having done work for other owners in the past. 
Vinyl Siding and Powerwashing
All homes in Valley Lakes feature Vinyl siding on a portion, if not all of their exterior surfaces.  Vinyl siding is durable, attractive, and easy to maintain. And like any outdoor product, even low-maintenance vinyl siding will need occasional attention. Unit owners are responsible for keeping their individual properties in good and sightly condition and repair, and this includes periodic maintenance of vinyl siding.
The Vinyl Siding Institute provides a number of tips and resources for homeowners.  Following the cleaning and maintenance tips on their site is often enough to keep your vinyl siding looking it's best.
Owners are NOT required to use referenced products, nor are the referenced contractors endorsed by they association, they are simply provided as a courtesy suggestion.