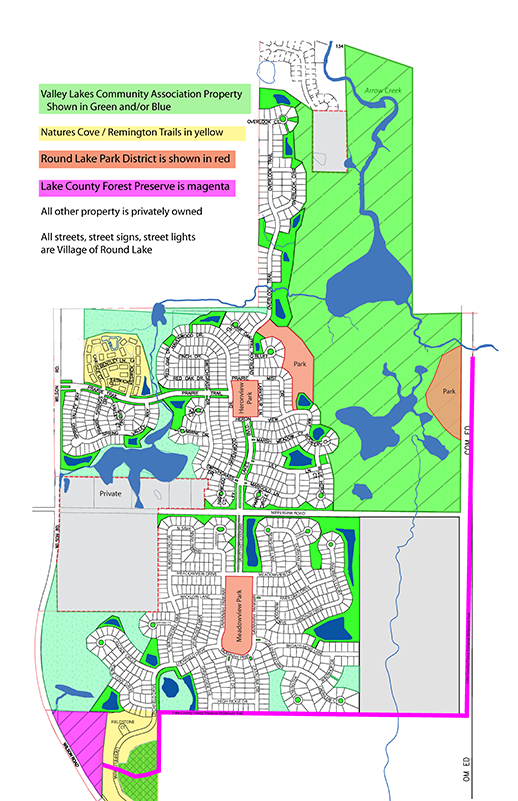 This overview map show areas owned by the Valley Lakes Community Association (Green) and both the Natures Cove and Remington Trails townhome associations. It also delineates areas within the development owned by the Round Lake Park District and Lake County Forest Preserve.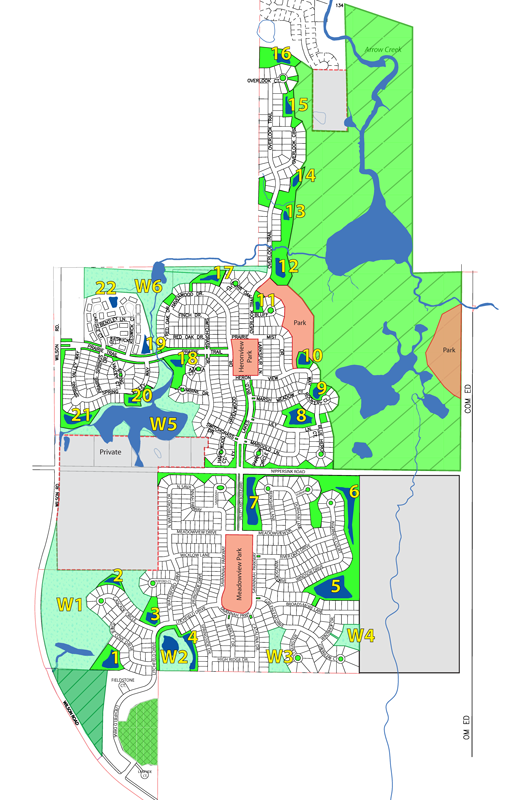 This map provides and overview of the detention ponds and wetlands throughout the property along with their assigned number. Note that these numbers may be different from those used on original development maps and current county maps. These numbers are intended to provide an easy reference for residents, management and contractors in identifying specific areas without confusion.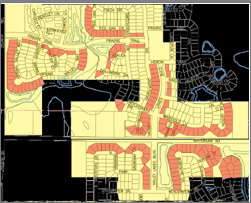 Some requirements of the Declaration and Rules and Reguilations reference lots by proximity to roadways or common areas. This map clarifies those definitions by specfic lot numbers. 
Yellow areas are within 500 feet of Specified Roadways
Red Lots border common areas / landscape buffers etc.. and allow only Type A fencing
Lake County tax and assessment maps
Lake County Geographic information System (GIS) Division is a service driven resource providing support for the coordination and development of an enterprise GIS for the benefit of all Lake County departments and its residents. Lake County GIS/Mapping Division offers an online mapping service that provides access to tax parcel information, aerial photography, topography, water and wetland boundaries and more.